THE DIZANE '1939' ALFA ROMEO "ALA SPESSA"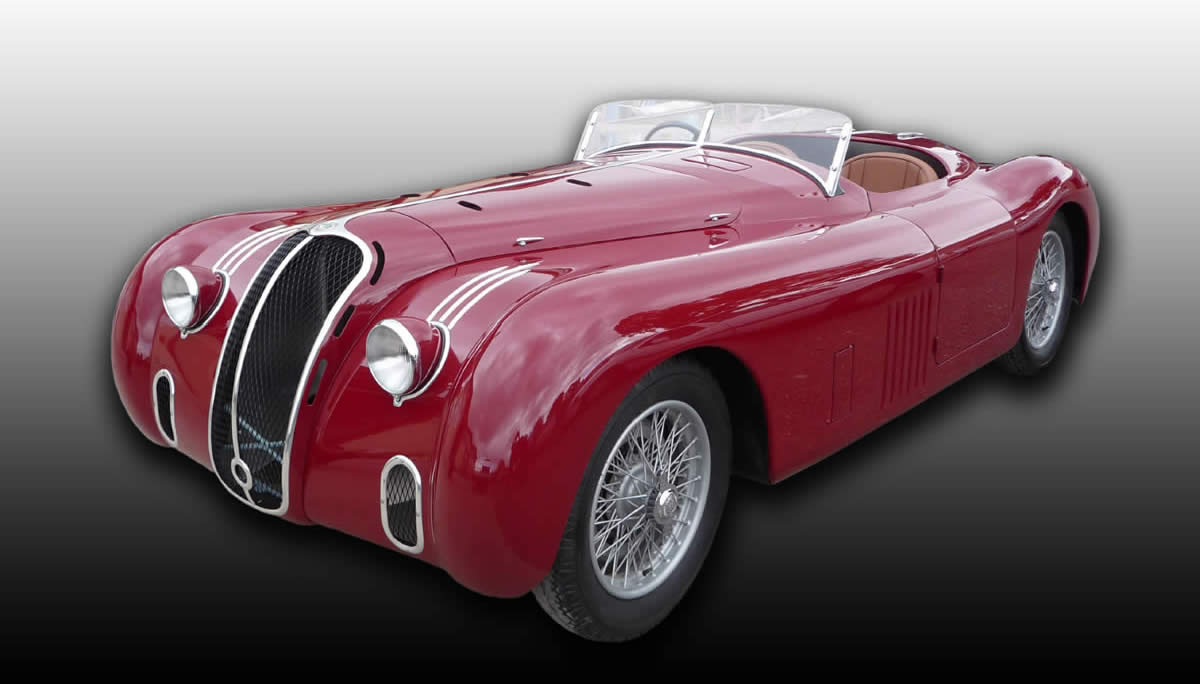 The Dizane Alfa "ala spessa" or "broad wing" is a re-creation of the car that won the 1939 Tobruk-Tripoli race, with the modifications as used in the 1940 Mille Miglia.

The car was built as a tribute to Nereo Dizane, a car lover and collector, especially of competition cars.
Anna Dizane completed the building of the vehicle with the help and guidance of Lou Russo, a long time friend and Nereo's mechanic for many years. Lou rebuilt all the mechanicals, building from scratch the electric fuel injection system with reference to original patent drawings.

Marque Restoration of Adelaide, South Australia was entrusted to build the body. Gerard Miller, the proprietor drafted the plans from the few photos available of the original. One of these pictures was of the light tubular frame taken in the Touring factory during construction of their famous "Superleggera" method bodies.
The steel tubular frame allowed the panel fabrication without the need for a buck. Great care was taken to replicate the floors, inner guards and gearbox cover prior to the exterior skin being lovingly coaxed into shape by the body shop crew headed by Nathan.

All parts were built by Marque Restoration in house, including windscreen pillars, hinges, grille, mouldings, fuel tank and seats.

Anna and Lou visited regularly to follow progress and provide input for some of the finer points.

The Standox 2K paint was carefully applied in Marque's paint shop prior to polishing and final assembly.

The completed car body and chassis were transported to Melbourne for Lou to complete the mechanical assembly.