Finish is a reflection of effort.
That is our philosophy. Whether repairing accident damage, restoring vintage vehicles from any condition to concourse-winning standard, or designing and building entire custom car bodies from scratch, we put in whatever efforts required to achieve the desired results. We work on all cars from all over the world.

We appreciate vehicles of all sizes, makes and models. We work on Australian, European, American and Japanese vehicles. For any enquiries, please give us a call or pop in and see us in person.

Marque Restoration has had the privilege of restoring many shining examples of motoring history. Many Concourse de elegance and Concourse de Originale winners have passed through our skilled hands. Our aim is to exceed our customers' expectations of quality workmanship and attention to detail while delivering a fair price.

READ MORE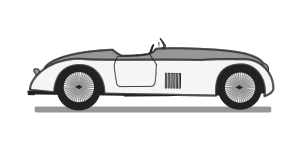 Coachwork
Marque Restorations are one-off Coachwork specialists. We can take your vision, whether inspired by the past or a totally unique concept, from drawing board to driving car. Using the best of both traditional and modern techniques, our master craftsmen can bring your idea to life.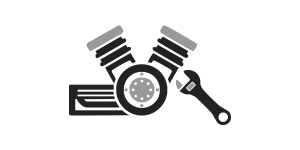 Mechanical Repairs
Mechanical repairs and part fabrication to classic cars, pre 70's vehicles a speciality. We can rebuild or repair to "as new", engines, gearboxes, differentials, suspension and exhausts etc. We also offer general servicing, maintenance and tuning services to keep your prized machine in tip-top shape.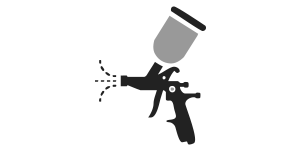 Resprays
First impressions count, if your paint finish isn't up to scratch, it won't matter how good the bodywork is. Getting the paint right is as equally important as the body repair process itself. We take pride in our craft, and using only premium quality products, with end results worthy of a concourse winner.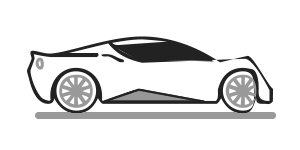 Panel Repair
Marque Restoration also provides general panel repair services, from fixing minor dents and scratches to custom fabrication to replace damaged bodywork, whether collision damage or corrosion. It doesn't matter if your vehicle is steel, aluminium, composite or a combination thereof, we can repair it.
Feature Restoration - 1962 Ferrari 250 GTE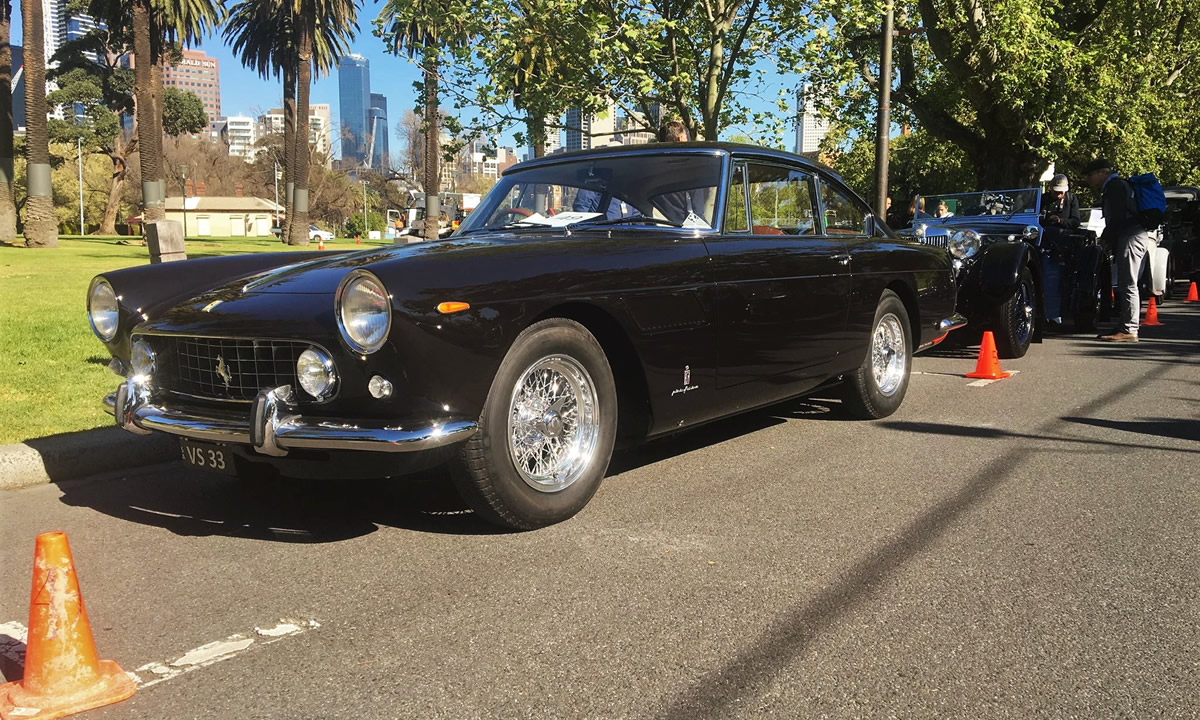 Being given the chance to restore cars of any type is both exciting and challenging.

The car owners place their trust in my staff and ultimately with me to give them a car that meets their expectation. A car that they can use and enjoy for many years. A car that could be offered for sale at some time in the future and bring a premium price. This responsibility we take on board and the quality of the work done at every step of the way reflects this.
GO TO FEATURE RESTORATION
Work in Progress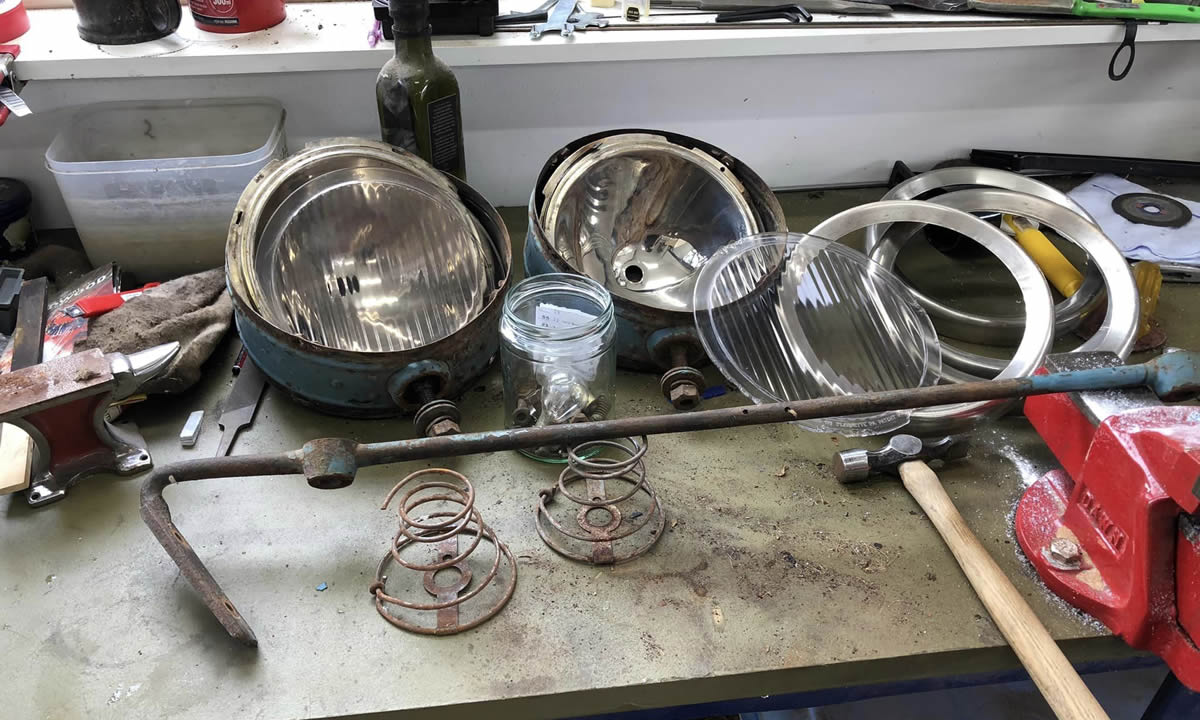 17th January 2023 - Amilcar.

Last two bits to make for the DB5 I hope

Under front guards And covers for the air blower motors I think that might be an extra the factory didn't bother with

MORE WORK IN PROGRESS
To my good friend Gerard Miller, & the team at Marque Restorations, the World's best restorers!

Thank you for another beautiful job.

T-26 Talbot Lago
At Phillip Island 2018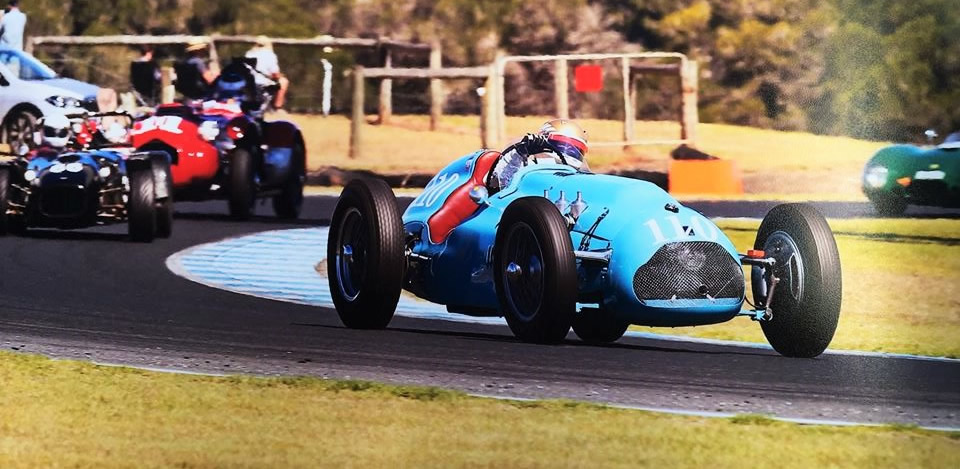 Vern Schuppan
An exciting day for me!
A delight to pick up my Firebird from Gerard and everyone at Marque Restoration. A huge grin and smile on my face driving home today in this very special car. Why?
Because it is a culmination of so much talent, persistence and professionalism from the team at Marque Restoration.

Thank you Gerard and everyone there for your help!
Best regards, Ken.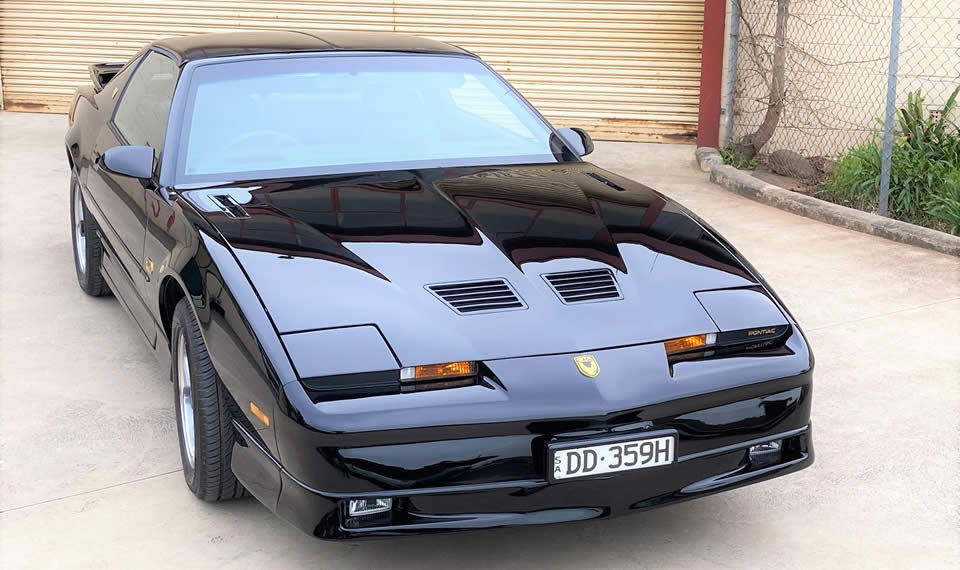 Ken Burns